Kim Sinclair regarding Avatar (2009)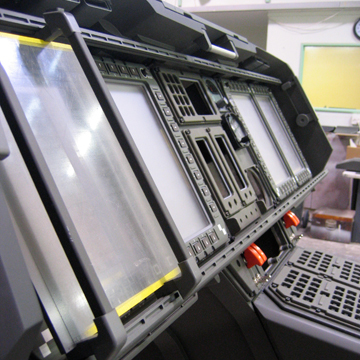 6 March 2008

Thanks Rob, it's been a pleasure. We really appreciated your ability to go the extra mile for us, and I'm sure when Avatar comes out we can all enjoy your work. Of all our subcontractors you have been the biggest and best (not far behind Weta Workshop) - and I believe that Human Dynamo is in line for a screen credit!
Cheers,
Kim

Kim Sinclair
Supervising Art Director
The Domion Post reported:
Kim Sinclair was the supervising art director on the James Cameron 3D epic, which won three Oscars - including best art direction...... Sinclair's work on Avatar began in 2006 and involved creating "the physical world" for the film.
He said he admired Cameron, who had waited 10 years for technolgy to catch up with his idea for the film.
"I've never had a director thank me on stage for the sets before as often as he did. He'd come on stage, say "great set", pat me on the back and say thank you. That was good.