Drawing 1 - Pencil sketch of Ranunculus flowers.
When I came home on my birthday a week ago, there was a beautiful large bunch of spring flowers, in golden tones on my kitchen table. From Rob. There ranunculus are from that bouquet.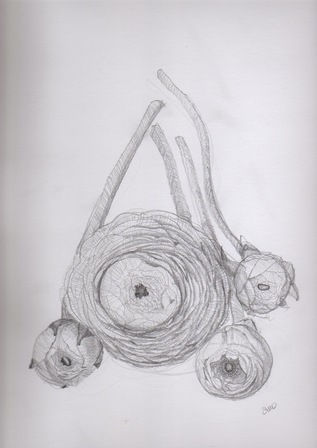 You can follow this drawing challenge on the Human Dynamo Workshop Facebook page.